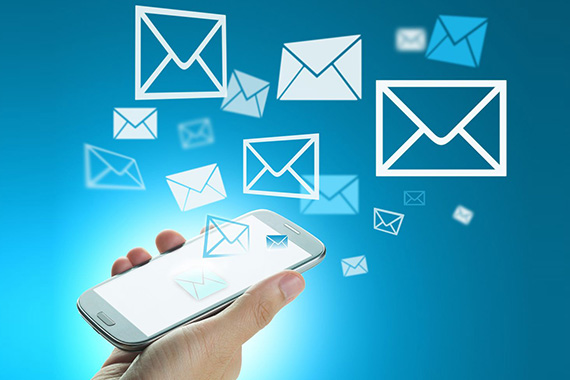 eTargetMedia, a leading provider of Email Lists, Postal Lists, Data Append and Creative Solutions announced that email is the consumer's preferred channel for receiving communications from brands and companies that they do business with. In a recent survey, over 68% of consumers said they want to receive brand communications from retailers via email and 56% said they trusted email communications over all other advertising mediums. Email is also the preferred communication channel across generations, including Baby Boomers, Generation X, Generation Y, Generation Z and Millennials. Most consumers also stated that they check their email accounts more than 10 times a day.
Email remains the most engaging method for communication and the top performing marketing channel, even with the large variety of customer communication channels, including social media, text messaging and direct mail. Email's extensive audience, tracking abilities and high ROI make email marketing the channel of choice among brand marketers, retailers and small businesses. According to the DMA, email delivers a 44:1 ROI or $44 for every dollar spent. Both marketers and consumers choose email as their preferred way of connecting with each other.
"More than half of the world's population has an email address with over 3.7 billion email users in 2017. The majority of consumers have chosen email as their preferred communications channel with brands," said Harris Kreichman, Managing Partner of eTargetMedia. "This gives marketers a tremendous opportunity to reach an extensive audience and email marketing is the best way to attract, engage, and connect with targeted audiences."
eTargetMedia has 25 years of experience in the industry and has built successful email campaigns for some of the top brands in the world including Mercedes Benz, Alcon, MetLife, Marriott, AARP, P&G, TGI Fridays, Anthem, Sony and more. eTargetMedia's leading edge technology, smart and dedicated campaign managers and high quality database comprised of responsive prospects can help companies improve their email campaigns, generate revenue, increase brand loyalty and build strong relationships with customers.
eTargetMedia, based in South Florida, provides Email Lists, Postal Lists, Data Append and Creative Solutions to a wide variety of direct marketing customers. eTargetMedia is a member of the Direct Marketing Association. Visit eTargetMedia online at http://www.eTargetMedia.com.